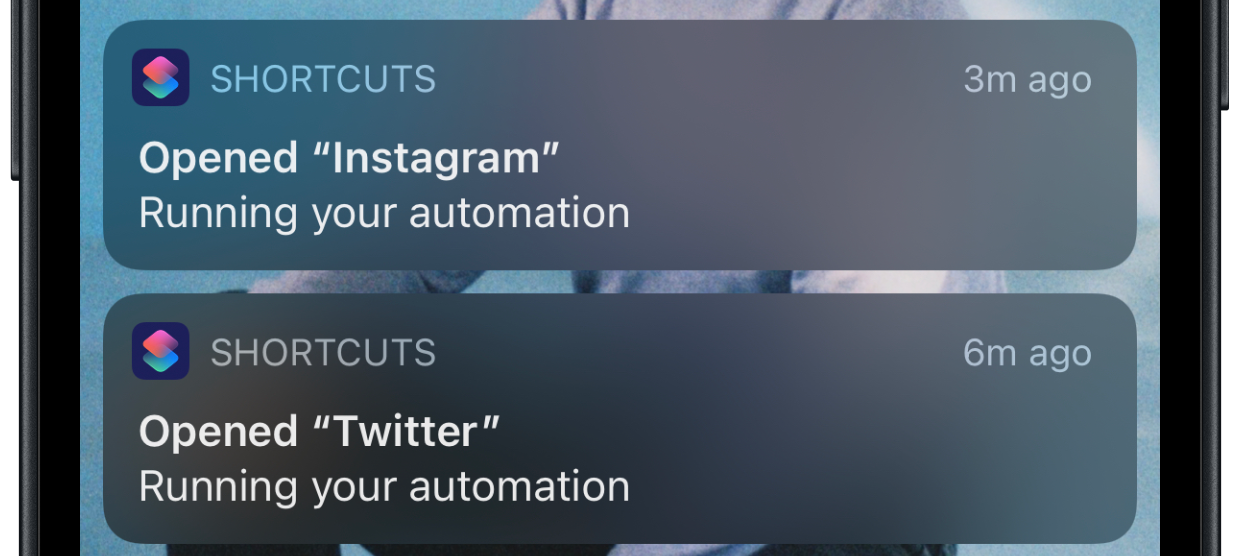 How to disable Shortcuts Automation Notifications
Avid users of Apple's Shortcuts App know the problem: Automations always trigger annoying notifications that pile up in your notification center.

A good example is one sec: the app triggers a breathing exercise whenever you open social media apps to force you to reflect on your habits. But also a ton of annoying notifications.

Luckily, there's an easy way to fix this.

The new "Notify When Run" Toggle
In iOS 15.4, Apple has introduced a new toggle in the Shortcuts App, that lets you disable Shortcut Automation notifications for good: Simply open the automation and disable the toggle below "Notify When Run". Afterwards you wont get any more such notifications!
Goodbye Shortcuts notifications. Definitely won't miss you!