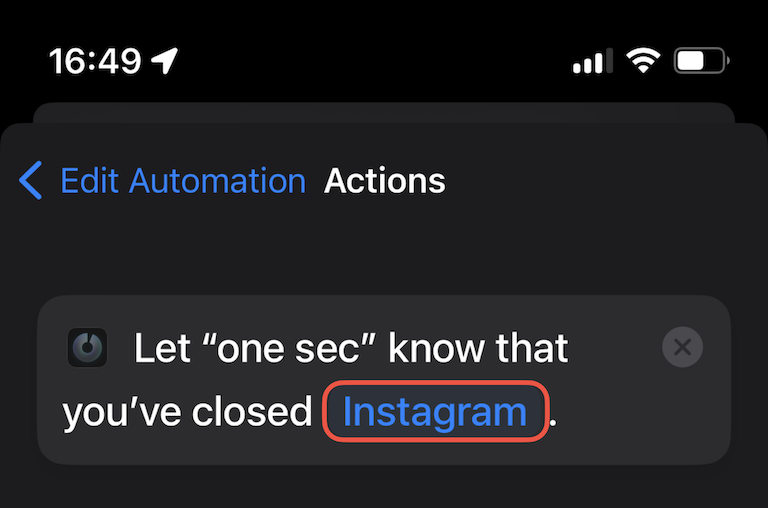 September 13, 2021
Introducing one sec 2.0
I'm very happy to announce, that today, one sec 2.0 has launched, and here's what's new:

Most importantly, this update adds a second Shortcut that can be automated on app closing. This helps to measure the actual time spent on apps and allows for intentional app-switching without additional intervention (e.g. quickly checking link in Safari, then return to Instagram). I've also created a new tutorial explaining how to set up the new Shortcut.

I am also adding a new intervention type: Follow the Dot. This intervention requires your continuous attention to unlock apps: follow the dot with your finger for the required time to unlock the app.
Download one sec for free
You can download one sec for free from the AppStore.

Setting up the new Closing Shortcut
❶

On your iPhone, open the Shortcuts app and go to the Automation tab.

❷



Go to the Automation tab and select + to create another Personal Automation.
❸

Scroll down and select App.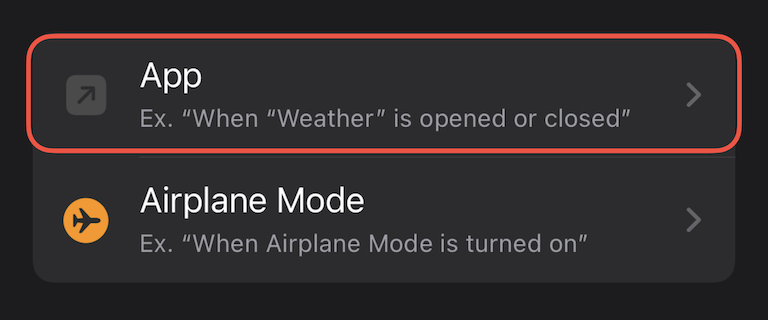 ❹

Choose the app you'd like to configure the intentional app switching for.

Important: only select one app here. A separate automation is required for each app.

Be sure that "Is Closed" is selected.

Then continue to the next page.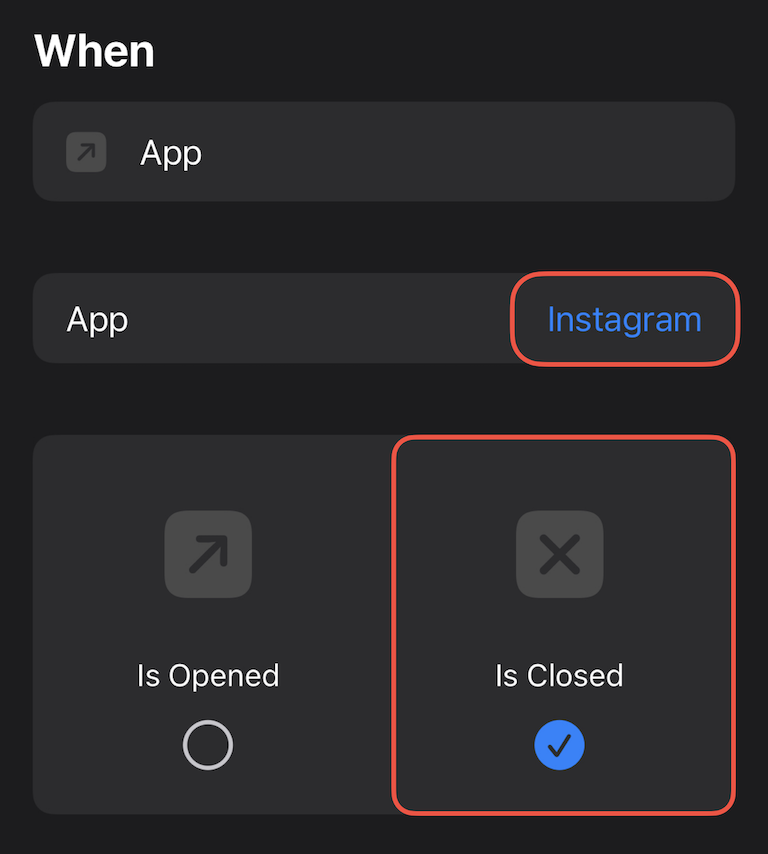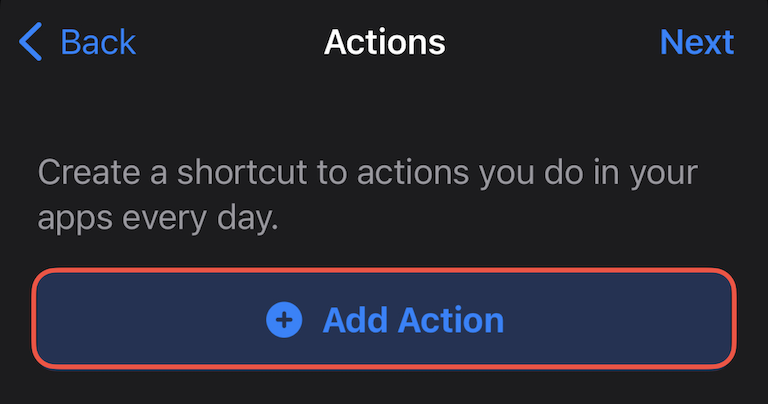 ❻

Search for "one sec" and select 🅱️ Log app closing (for quick app switching).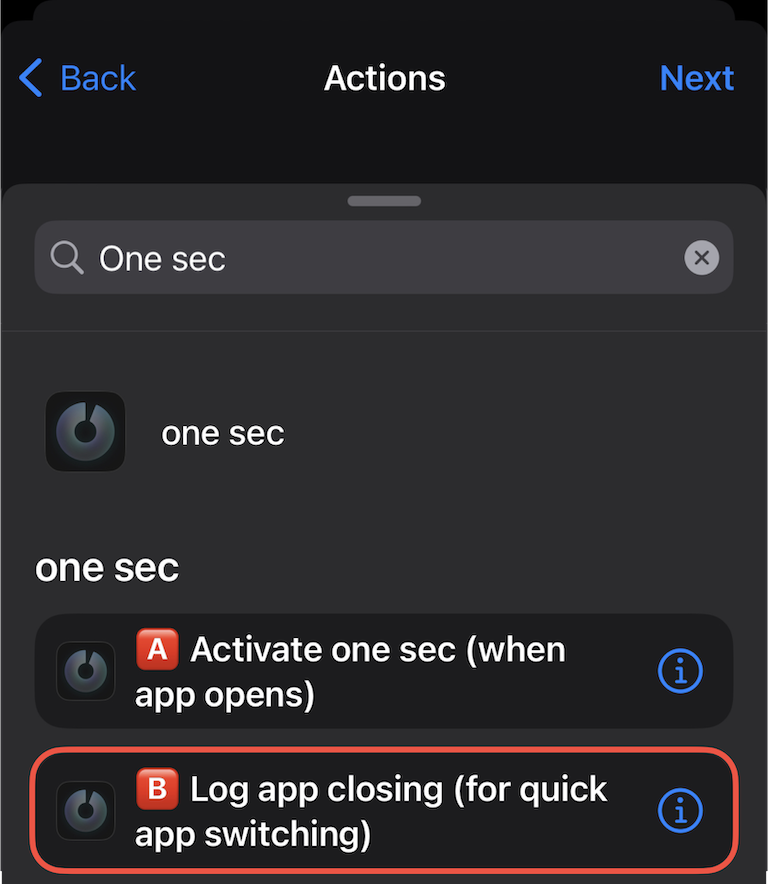 ❼

Tap App (must be selected⚠️) in order to re-select the app you selected previously.

The Automation won't run without this.

Then tap Next.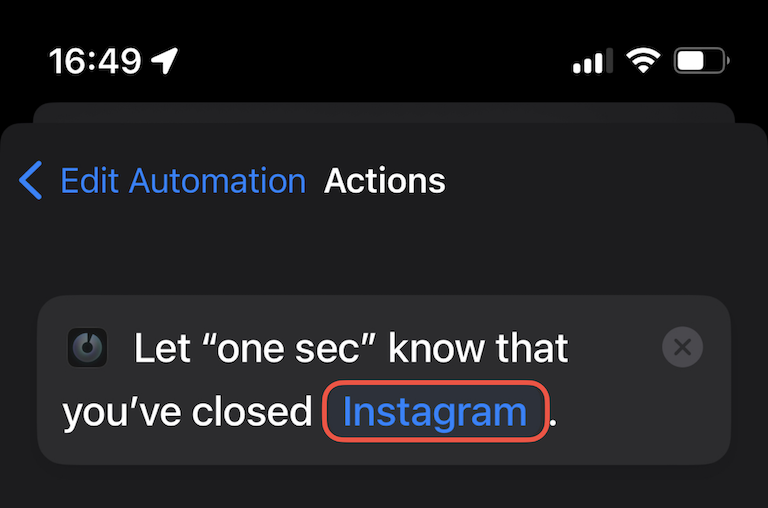 ❽

This last step is very important:

Toggle off the option Ask Before Running.

Then tap Done and you're done!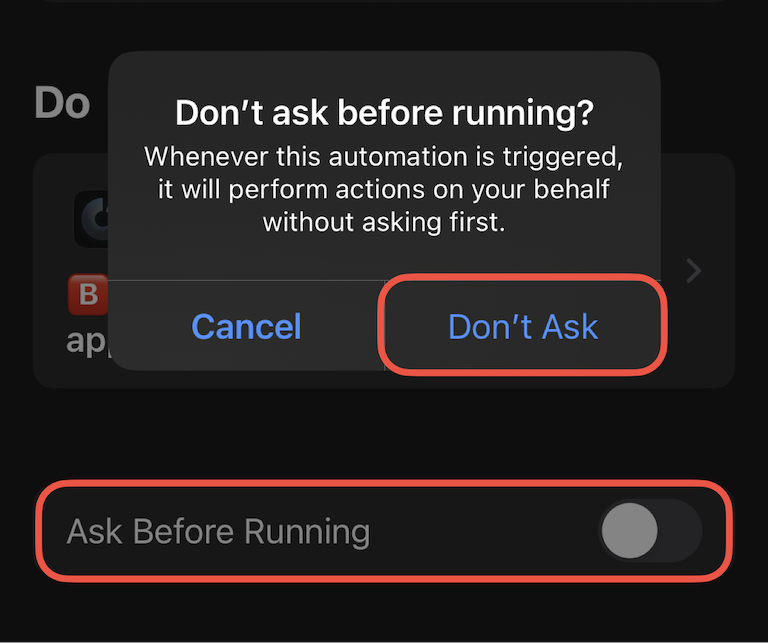 ➒

Optional
Only available on iOS 15.4 and newer.

Disable notifications for this automation. Notifications will be triggered whenever the automation is ran, so it's better to disable it here.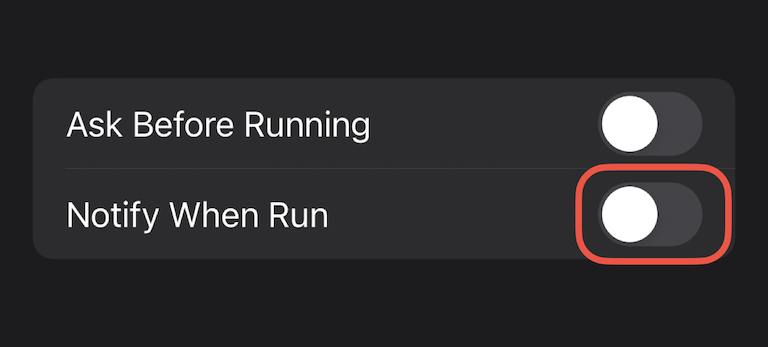 ➓

Now that the automation is set up, be sure to select the right timing interval in one sec's settings.