one sec – FAQ
Why is one sec is not getting triggered at all?

Please make sure that you disable the ask before running toggle when setting up the Shortcut Automation and that the configured app for the Automation is selected again within the shortcut.
Otherwise, one sec won't be triggered automatically.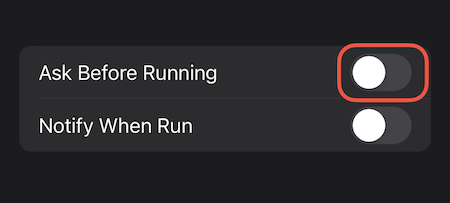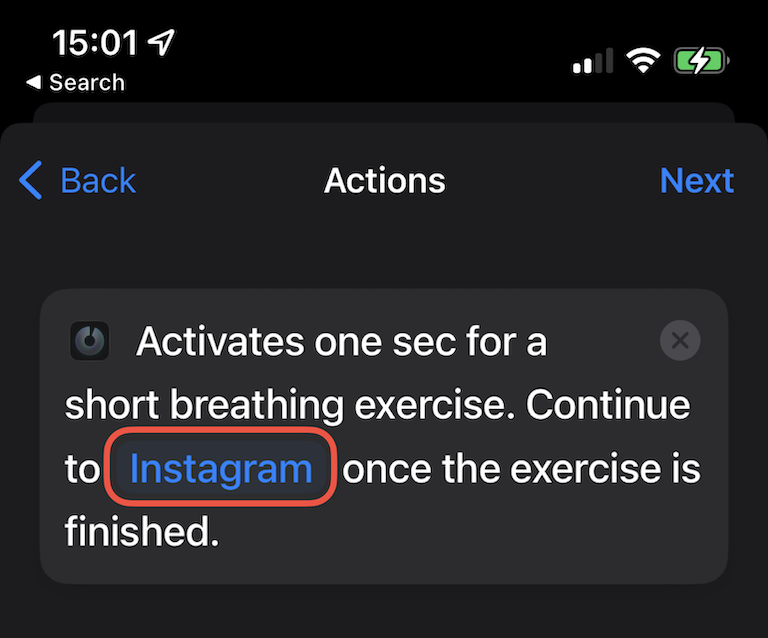 one sec gets triggered again after the breathing exercise, I'm stuck in an endless loop. What can I do?

It's very likely that you've accidentally added an "Open App" Shortcut Action before the actual one sec Shortcut Action. Please remove the "Open App" Action and one sec should behave as expected: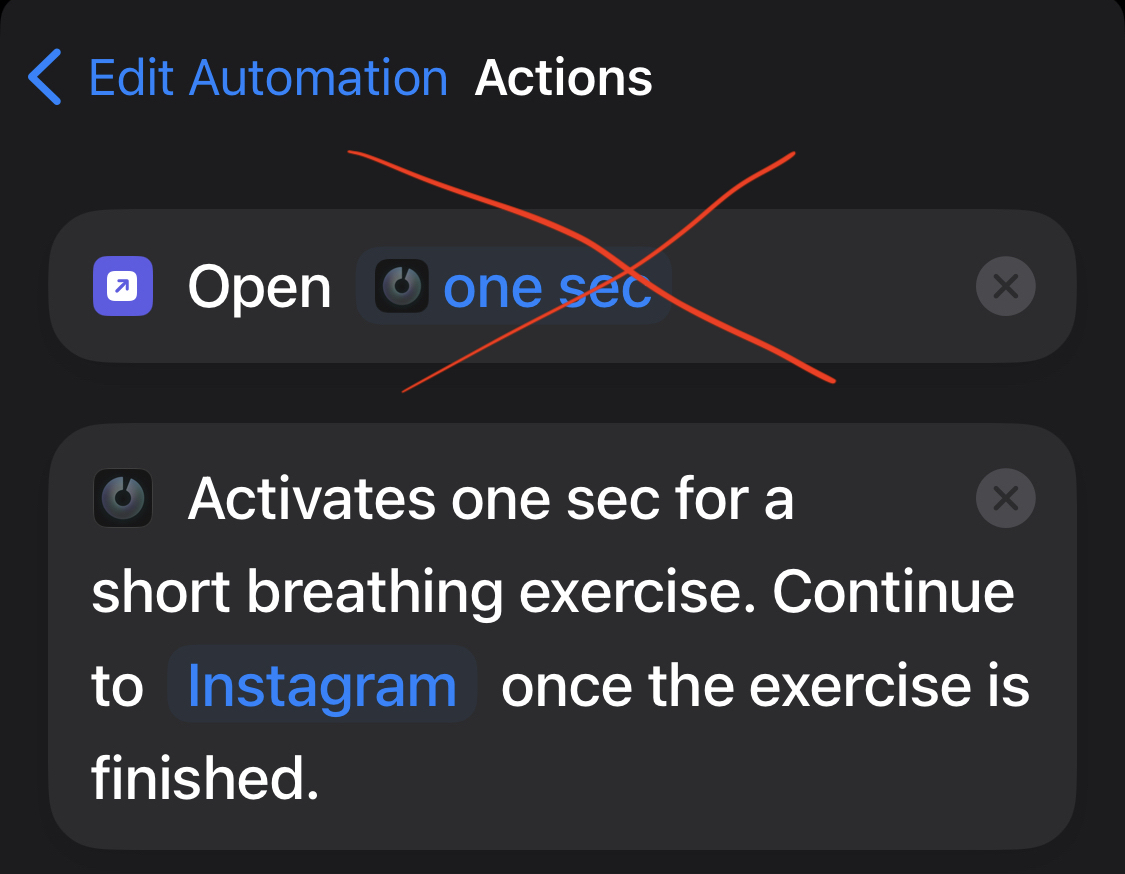 How can I disable Shortcuts Automation notifications?

Shortcuts Automation notifications can be very annoying – especially because one sec usually gets triggered quite often. I wrote a blog post to explain how to disable those annoying notifications here.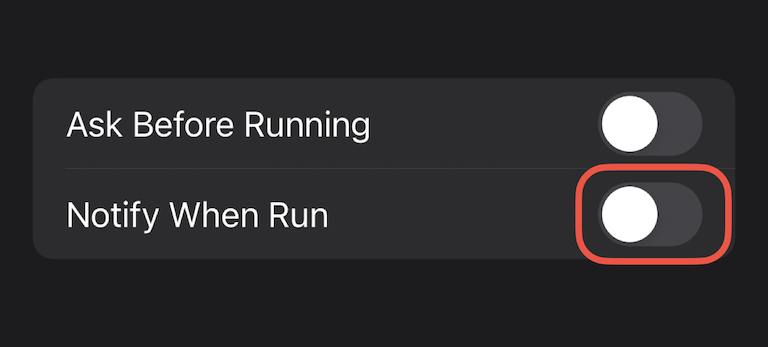 How can I edit or delete intentions?

Go to the detail page of the app in one sec for which you would like to edit intentions. Scroll down to the intention section. Then swipe left to unveil the edit / deletion menu.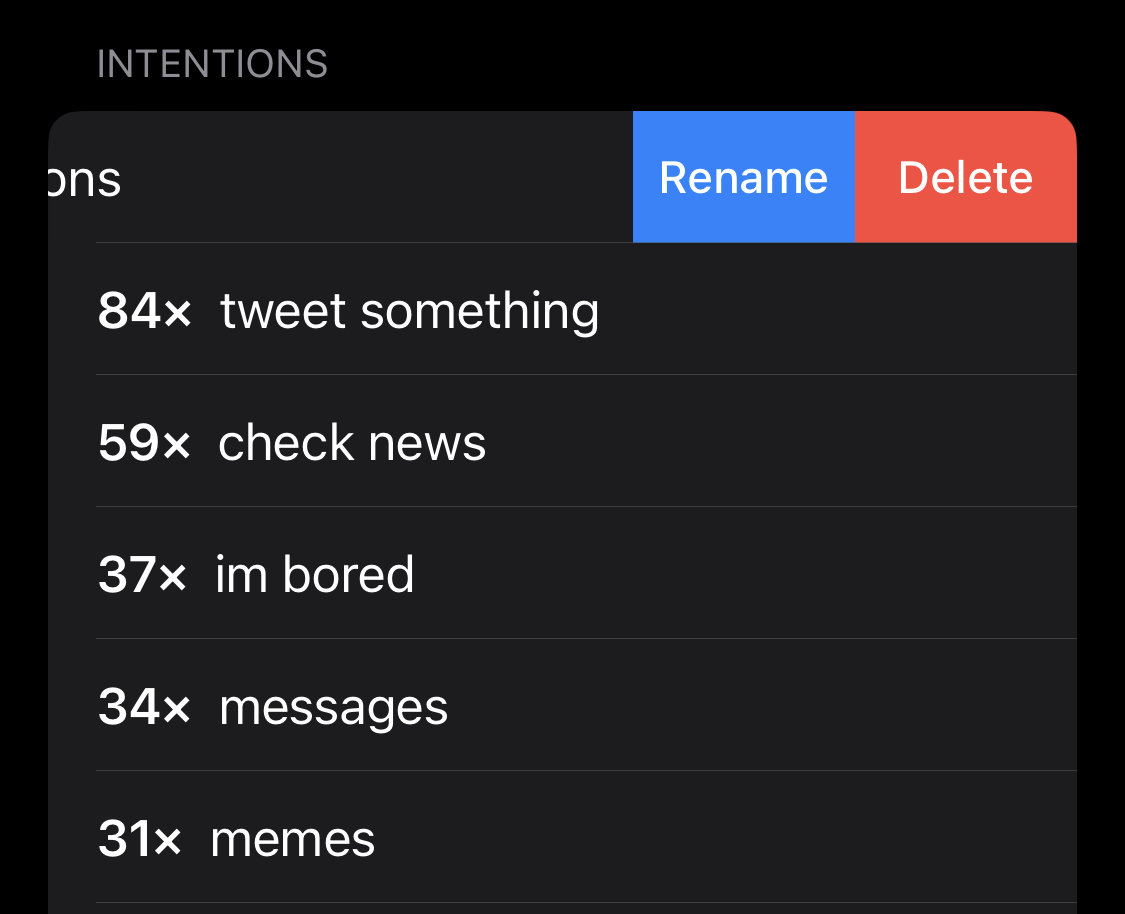 Why does opening apps from Siri Suggestion Widgets not trigger one sec?

On iOS 15 and earlier, there's a bug with Apple that Shortcut Automations are not executed when the app is launched from the Siri App Suggestions widget.

Apple has fixed this issue on iOS 16.

If you don't want to update to iOS 16, the workaround is to long-press the app in the widget and select "don't suggest" (that's probably good anyway if you're trying to use the app less):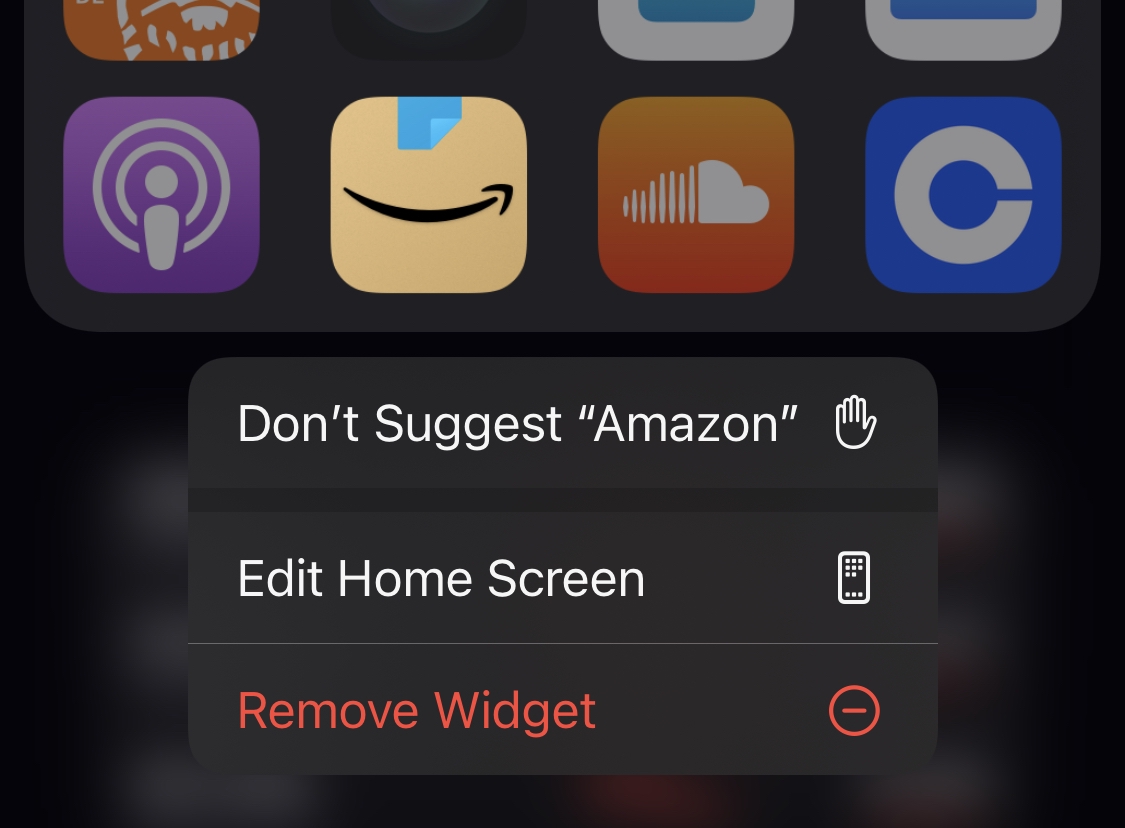 How can I prevent one sec from getting triggered when quickly switching between apps?

Sometimes you just quickly need to switch to a different app and then go back to Instagram. For this kind of intentional app switching I have added the Closing Shortcut. Go to one sec's settings → Quick App Switching to set it up.
Instructions are also available here.
What can I do if an error message is shown instead of the breathing exercise?

Please read what's displayed in the error message screen. In that case, the Shortcut setup is incomplete and there's a screenshot showing what's missing.

Is it possible to set one sec so that it works during certain times of day, but not others?

Yes, go to one sec settings and take a look at the Scheduling option.

Where can I set up the one sec automation?

Proceed to Apple's Shortcuts App and select the tab that says Automation.

Can I add an app that's not in the list?

Absolutely! Learn how to add missing apps to one sec here.

How can I edit the list of websites that are blocked by the Safari Extension?

Open iOS Settings → Safari → Extensions → one sec and select which websites you allow the extension on.

When is the Android version coming?

Soon! We have a working prototype and are currently testing it with first users. Sign up here to join!